How to generate a new user:
This project offers configurable and useful web apps for organizing laboratories at affordable prices. These apps organize samples and reagents, tools for data analysis, and dashboards for quality management indicators.

This project is in constant development, seeking to add new apps to optimize other work areas as well as make the current ones grow even more.

Start trying out the different apps using the Demo Users


Table with promotional prices 50% OFF is shown below::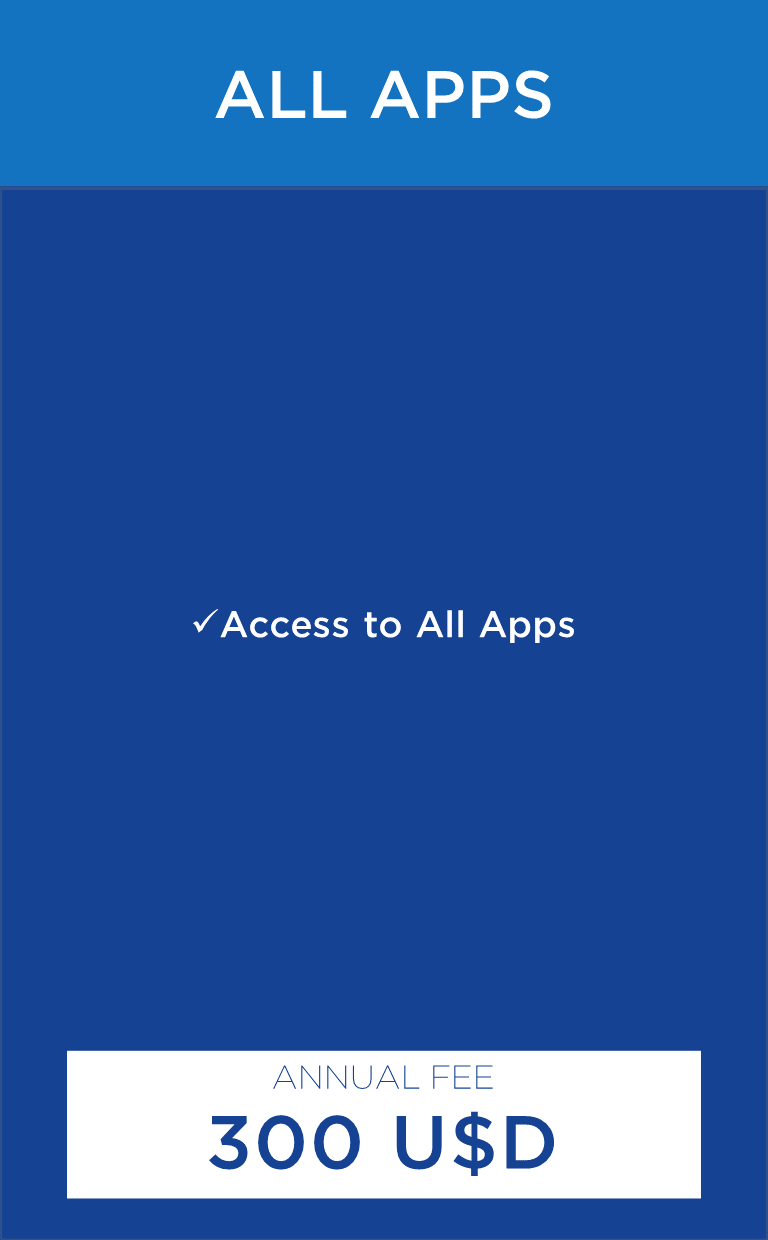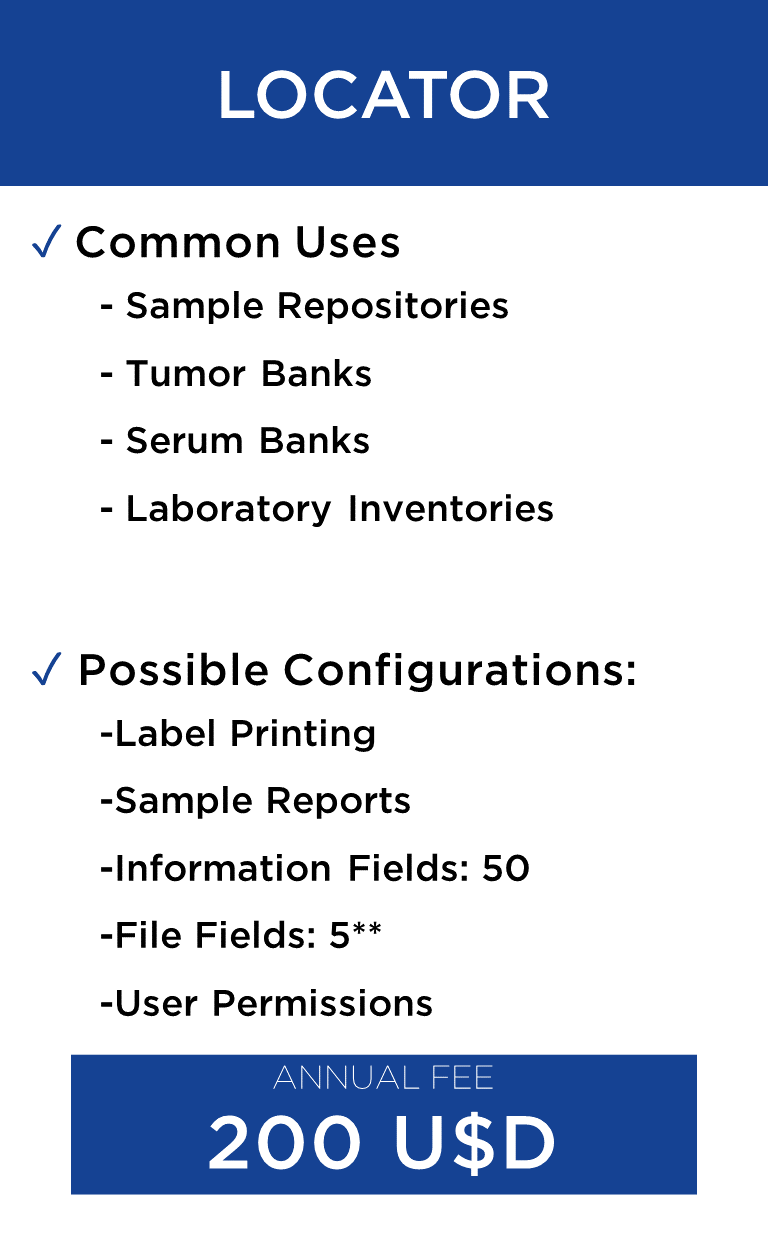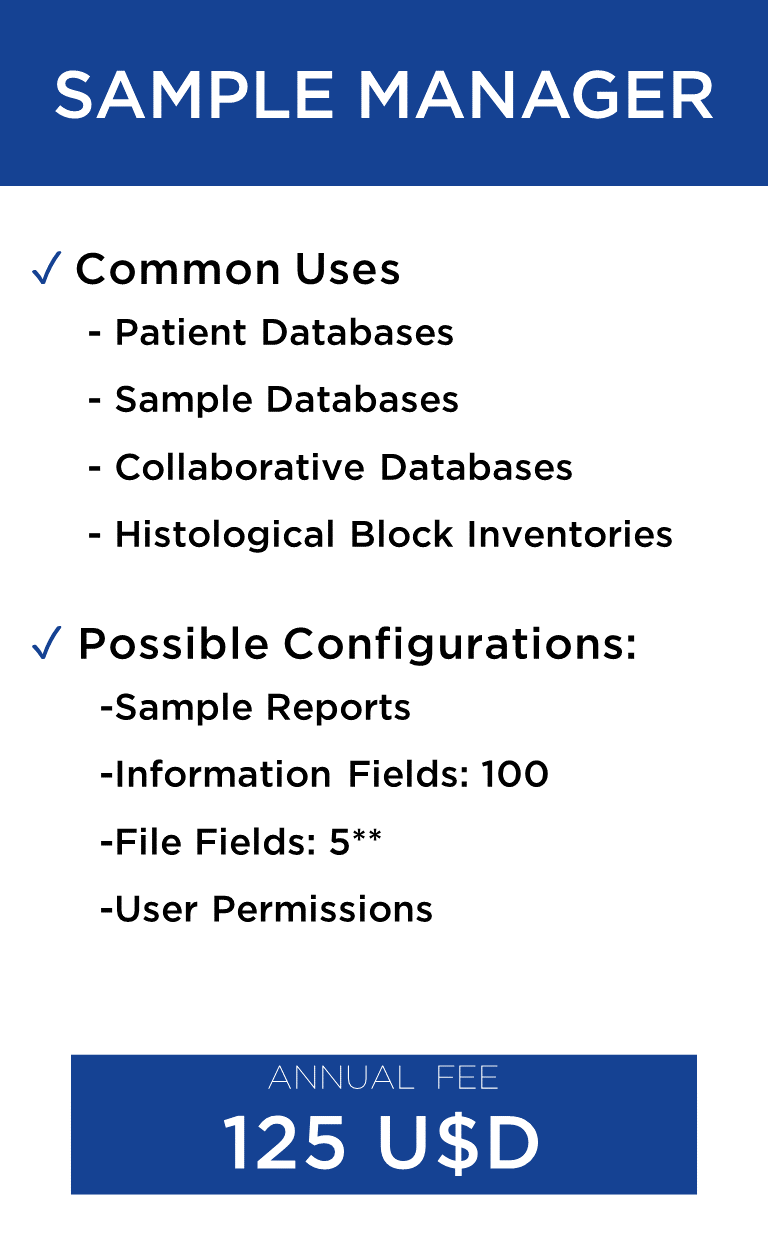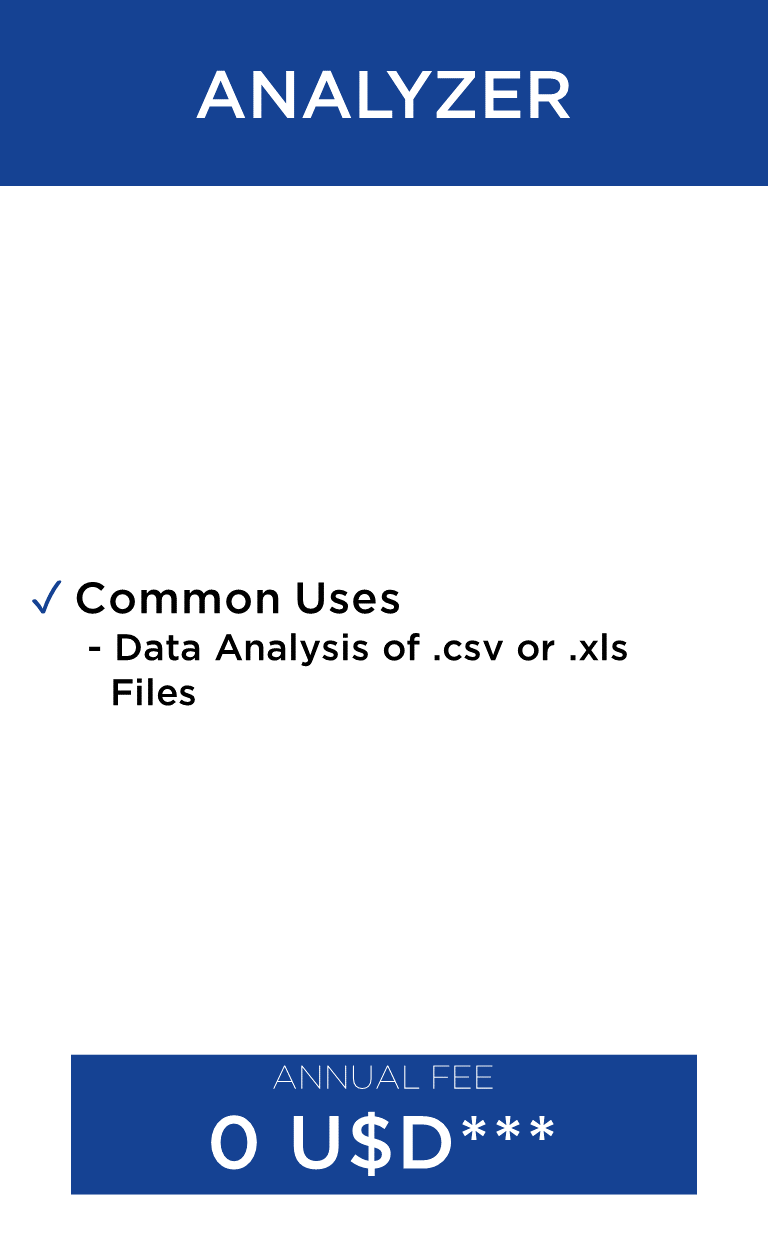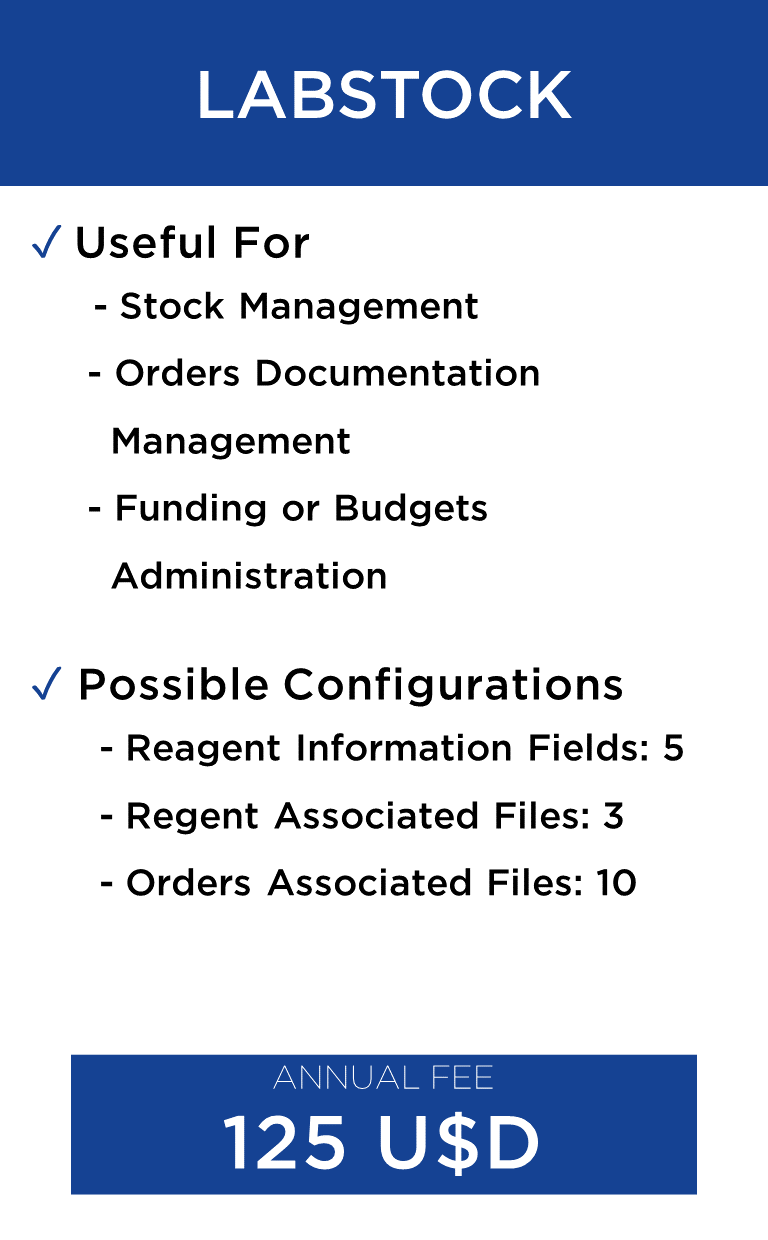 * In case of creating an account under promotional prices, the pricee will be maintained
** In case of requiring the use of files both in the Locator application and/or Sample Manager, a cost of 50 U$D is added to the annual maintenance
*** The Analyzer app is included with any of the other apps
A trial period of three months is offered. If you require it, write to info@locatorapps.com for more info.

If you already have a database with information, the apps have systems to migrate it. If it is not possible with these tools, migrating the information can be done for an additional cost.

If you have different collections of samples or reagents for which you need to configure independent databases, we offer discounts for configuring more than one databases.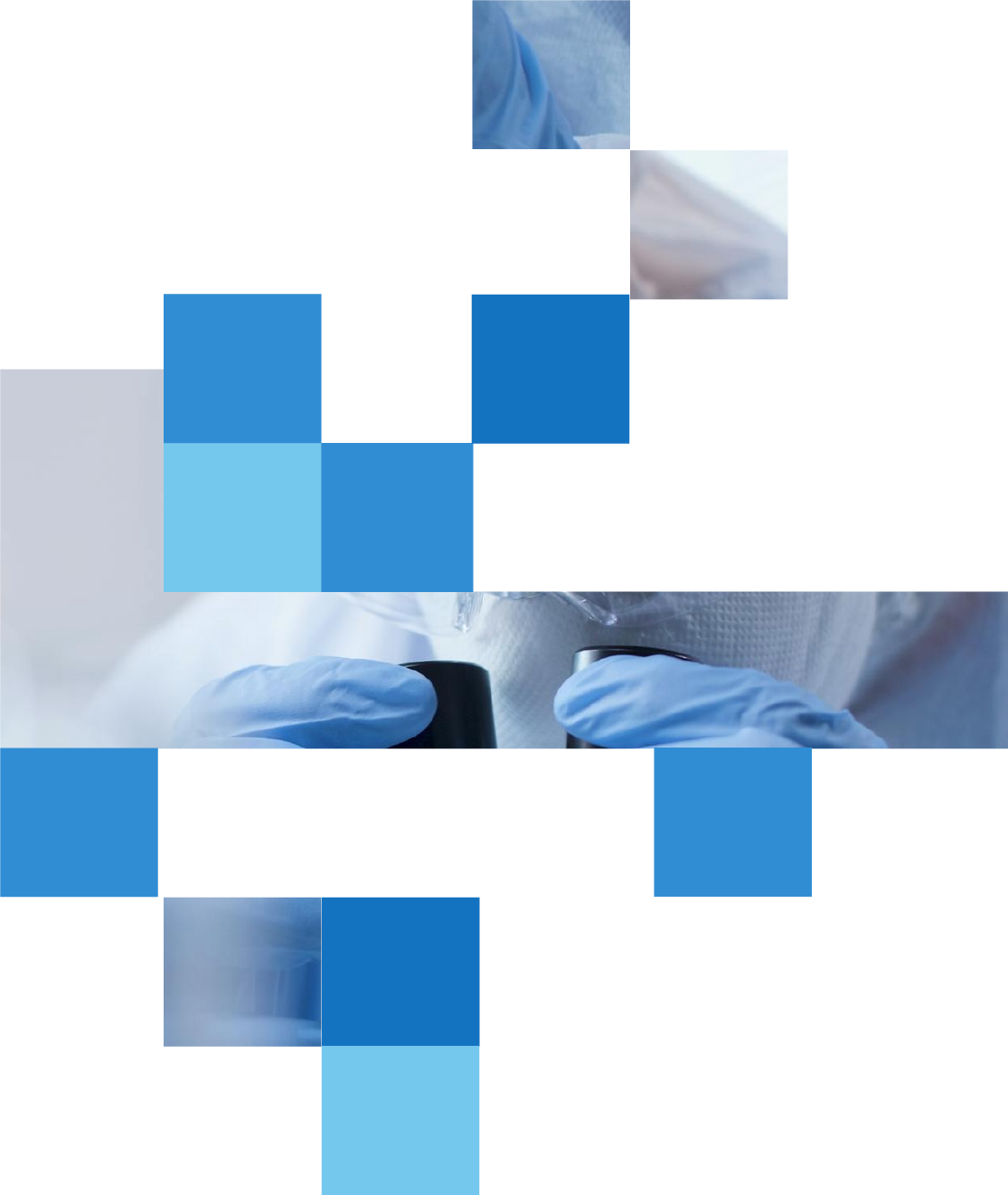 If you are interested in learning more about this project, you can write to info@locatorapps.com to set up an interview, and you can try also the Demo Users
How to generate a new user:
This project offers configurable and useful web apps for organizing laboratories at affordable prices. These apps organize samples and reagents, tools for data analysis, and dashboards for quality management indicators.

This project is in constant development, seeking to add new apps to optimize other work areas as well as make the current ones grow even more.

Start trying out the different apps using the Demo Users


Table with promotional prices 50% OFF is shown below::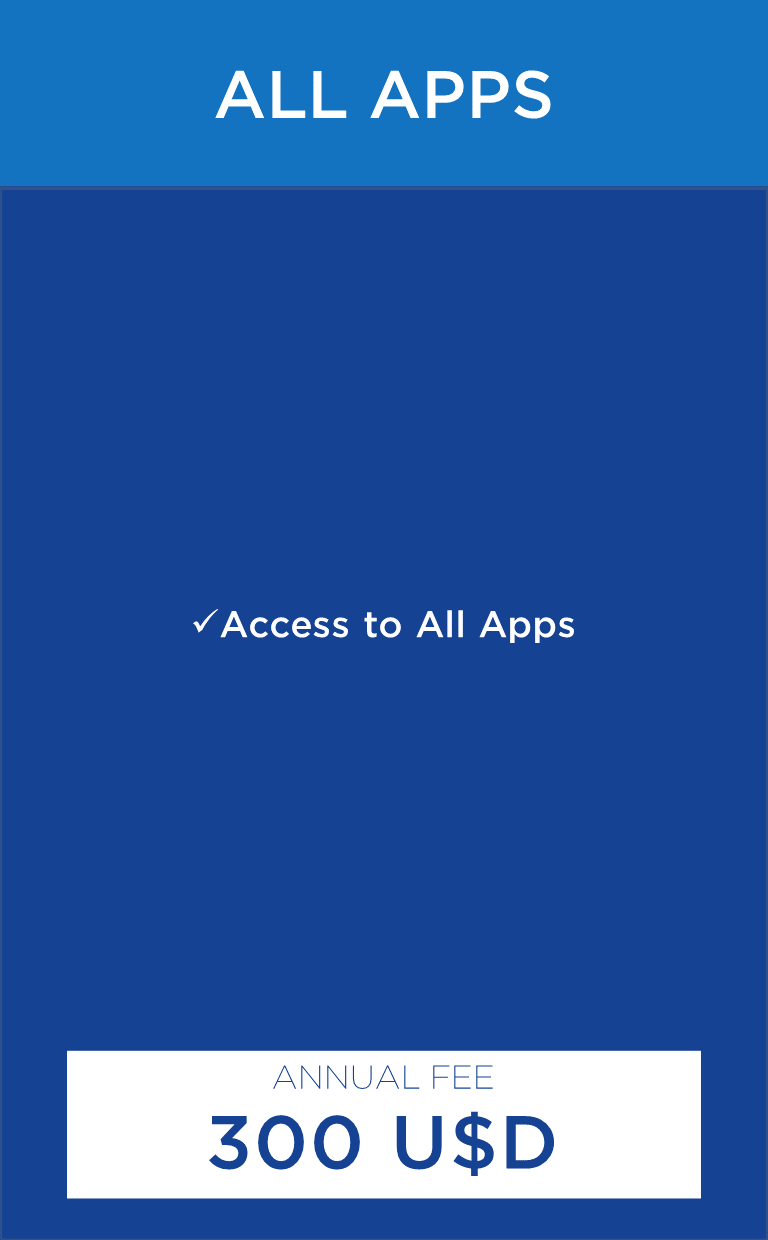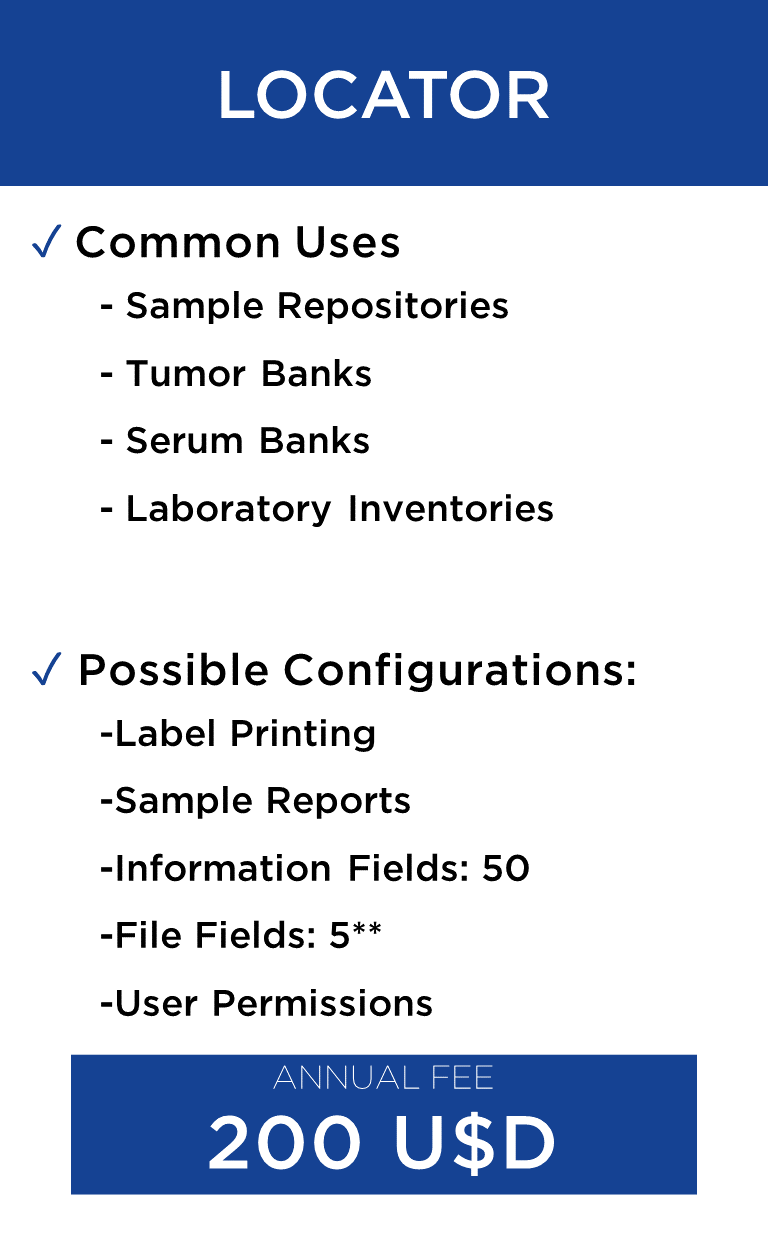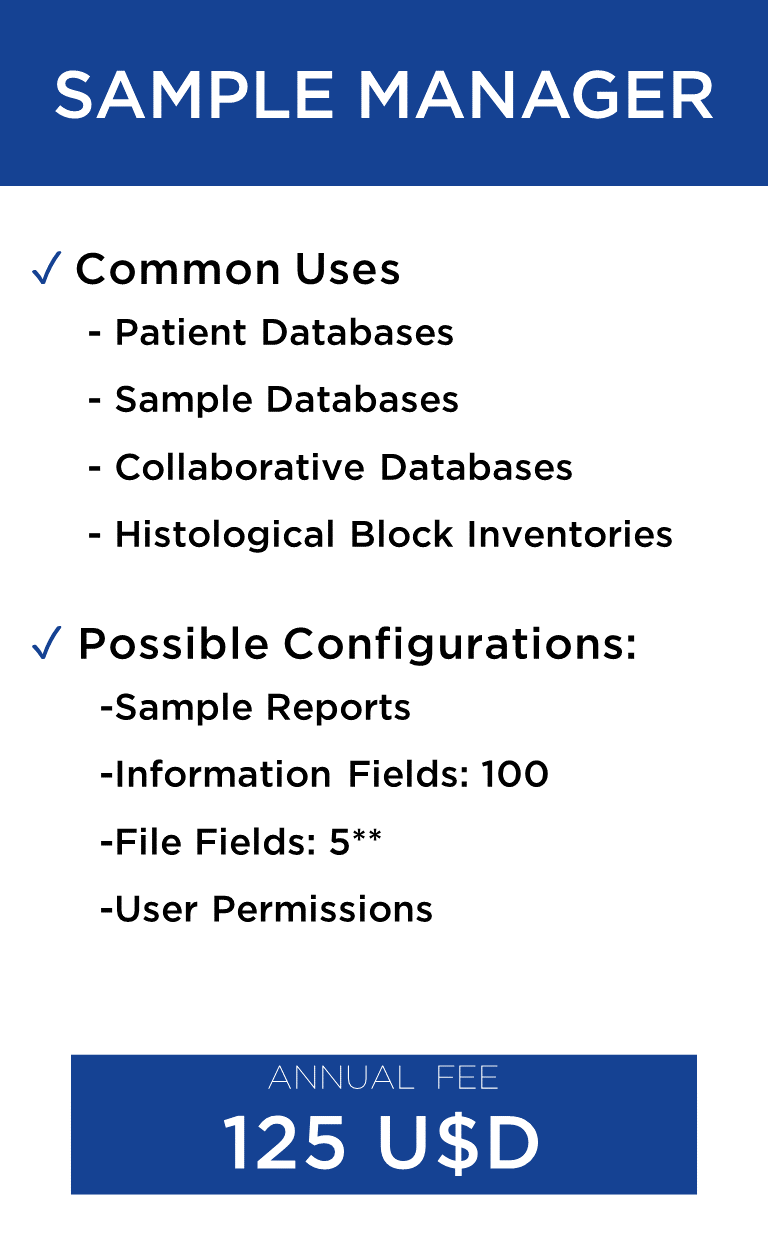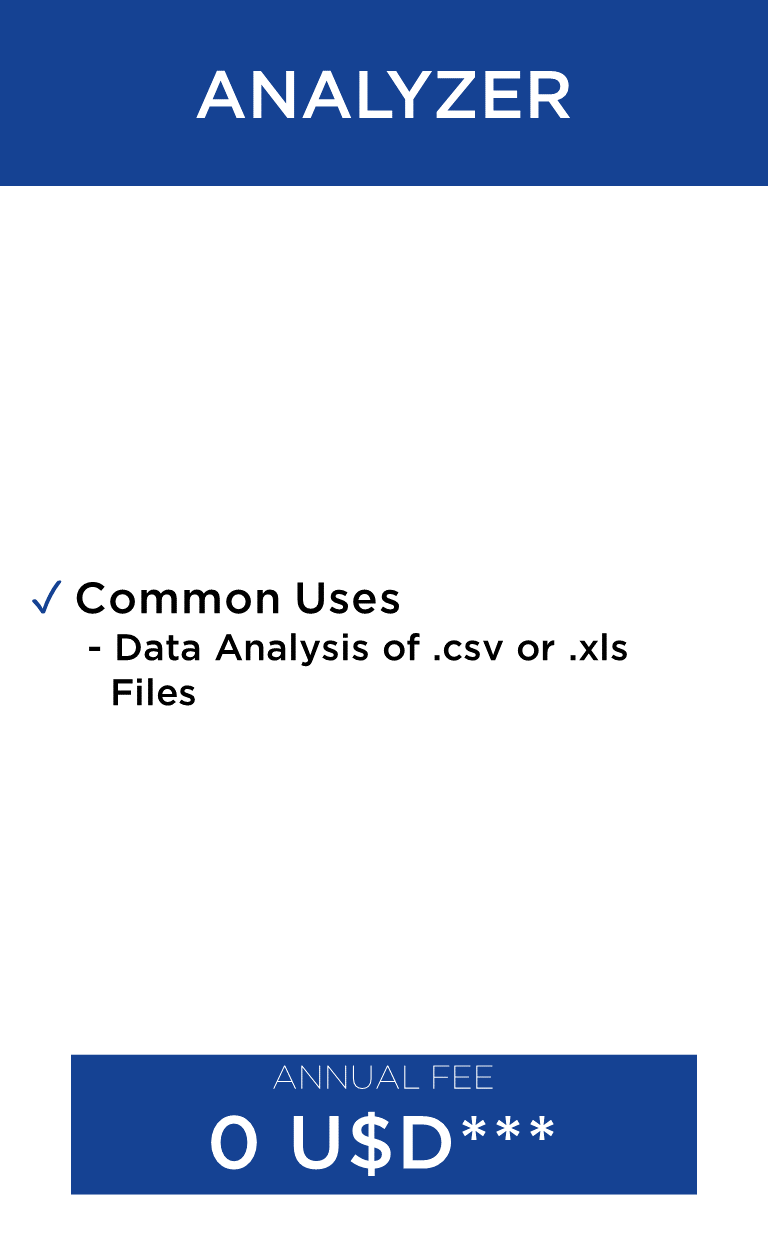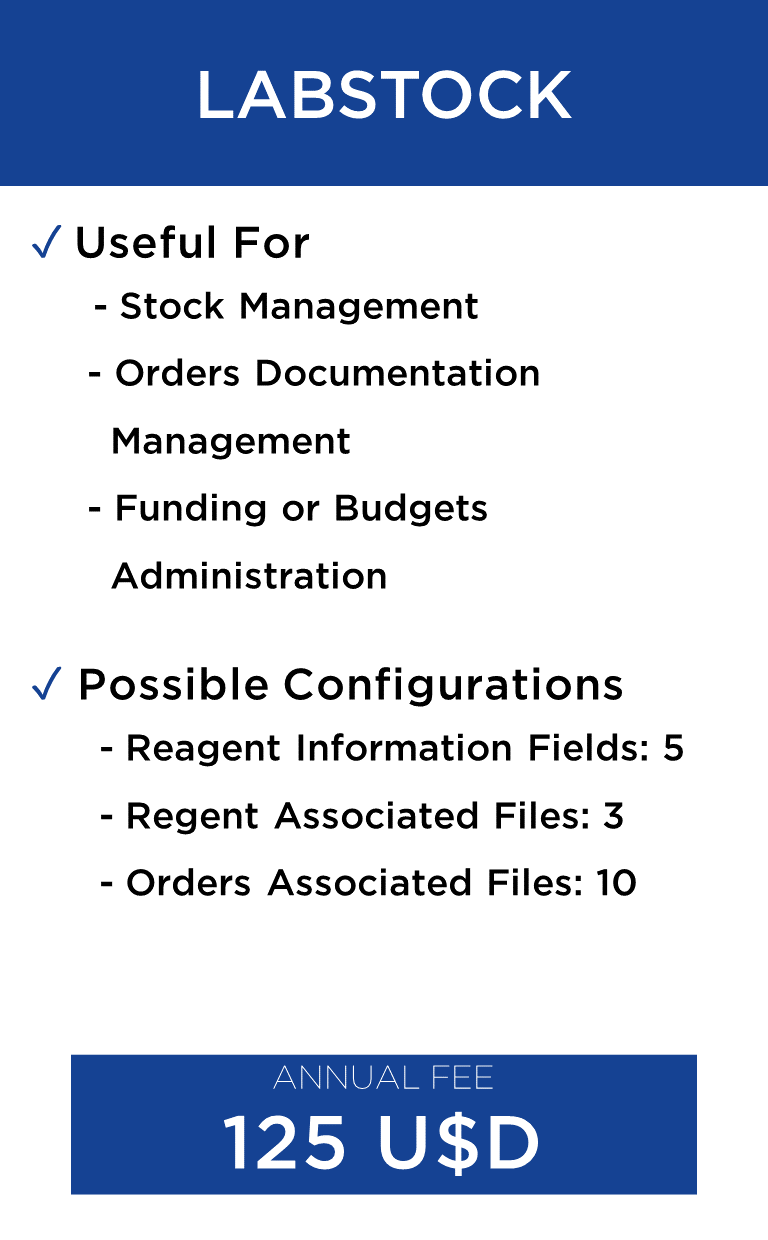 * In case of creating an account under promotional prices, the same will be maintained for future maintenance
** In case of requiring the use of files both in the Locator application and/or Sample Manager, a cost of 50 U$D is added to the annual maintenance
*** The Analyzer app is included with any of the other apps
A trial period of three months is offered, if you require it write to info@locatorapps.com for more info.

If you already have a database with information, the applications have systems to migrate it. If it is not possible with these tools, the work of migrating the information can be done with an additional cost

If you have different independent collections of samples or reagents for which you need to configure different databases, ask for discounts to configure 2 or more databases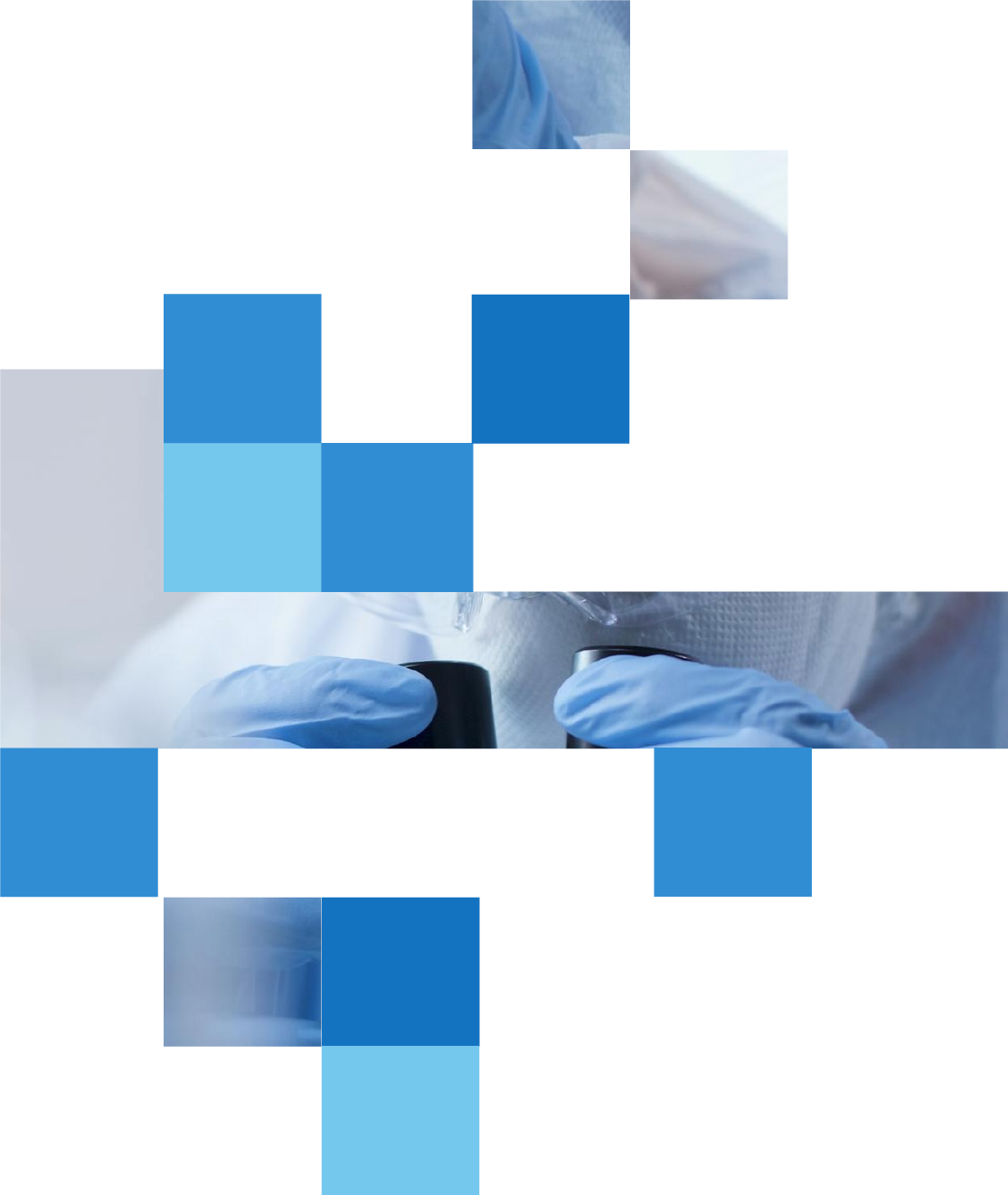 If you are interested in knowing more about this project you can communicate to info@locatorapps.com to set an interview, and also you can try the Demo Users